Cosmetic dentistry is driven towards enhancing the appearance of your smile. Everyone wants to attain a beautiful smile. But factors such as chipped, cracked, or fractured teeth, gaps between teeth, or discolored teeth often make them conscious. Thanks to the introduction of cosmetic dentistry, you can fix these problems and achieve the smile of your dreams.
Cosmetic dental procedures are less-invasive and provide promising results. Please schedule an appointment with us, and we will ensure to beautify your smile using advanced treatments.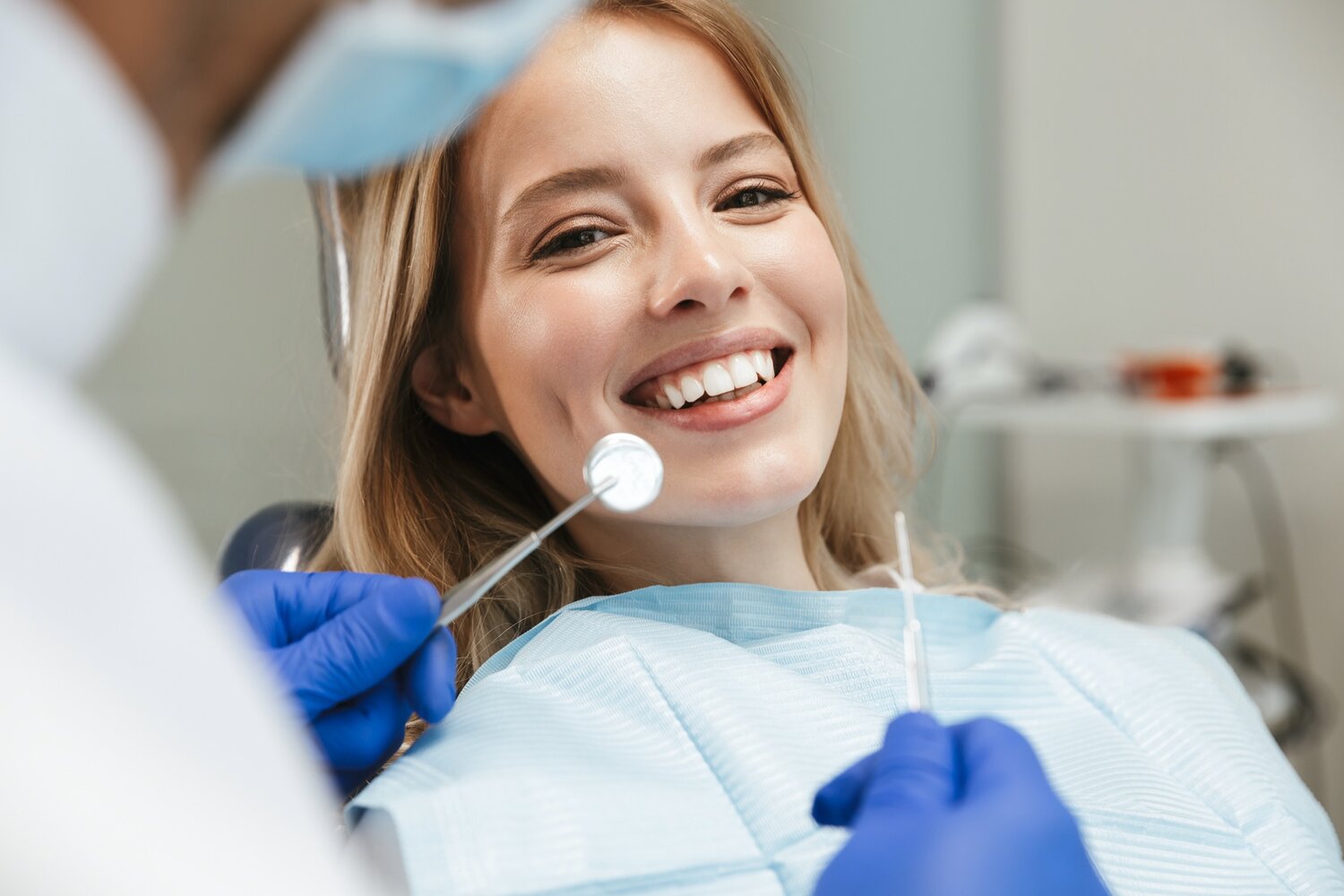 Anterior Cosmetic Crowns and Veneers
Dental crowns and veneers are similar restorations that we attach to your teeth to address concerns such as chipped, cracked, or broken teeth. These anterior cosmetic restorations are placed on your anterior teeth, which are the twelve very front upper and lower teeth in your mouth. As they are visible when you smile, placing crowns or veneers requires extra care and attention. The material used for this restoration must match the natural color of your teeth, and sometimes whitening may be recommended before the procedure. 
When you visit us for this procedure, we custom match what the anterior restorations will look like to the exact shade of your teeth to make them look natural. Materials like ceramic and porcelain are used to create them. They are then cemented to your natural teeth to restore their appearance. 
Zoom Teeth Whitening
Discoloration of teeth is an annoying condition that takes a toll on your pearly white smile. We treat such discoloration with the help of Zoom teeth whitening. The treatment is a bleaching process that lightens the discoloration of your enamel and dentin. Zoom teeth whitening can be administered at a dental clinic as well as at home, depending on the strength and procedure.
For the Zoom in-office tooth whitening treatment, we will use the Zoom Advanced Power Chairside lamp to accelerate the bleaching process. A hydrogen peroxide gel with 25 percent of composition will be applied on the surface of your teeth, after which we will use this light to penetrate and break the stains and discoloration on your teeth. Depending upon the severity of discoloration, the gel is applied multiple times.
After the treatment, we will provide you with Zoom home-use touch-up kits that include custom-fitted whitening trays. Use them regularly to maintain your radiant smile.
Take-Home Whitening Kits
Today, many over-the-counter products are available in the market that promise to lighten the color of your teeth by a few shades. However, products that are purchased over-the-counter are usually not as strong and cannot produce the results one would get from a professional take-home whitening kit. When you visit us for a consultation, we evaluate the severity of the discoloration of your teeth. Depending on the results, we will recommend the appropriate take-home whitening products to remove stains from the surfaces of your teeth and whiten them.
With over 30 years of experience offering exceptional dental services to our community, at Cheyenne Mountain Dental Group, we are still continuing our journey, under the leadership of Dr. Stephen Davis along with Dr. Bill Bertsch. For more details and appointments, call us at (719) 576-3276, book online, or visit us directly at 3605 Star Ranch Rd, Colorado Springs, CO 80906.