General dentistry focuses on maintaining your dental health in the long run. Dentists specializing in general dentistry, such as our own, make sure you don't have to worry about any problems like cavities or gum disease and your smile is always healthy.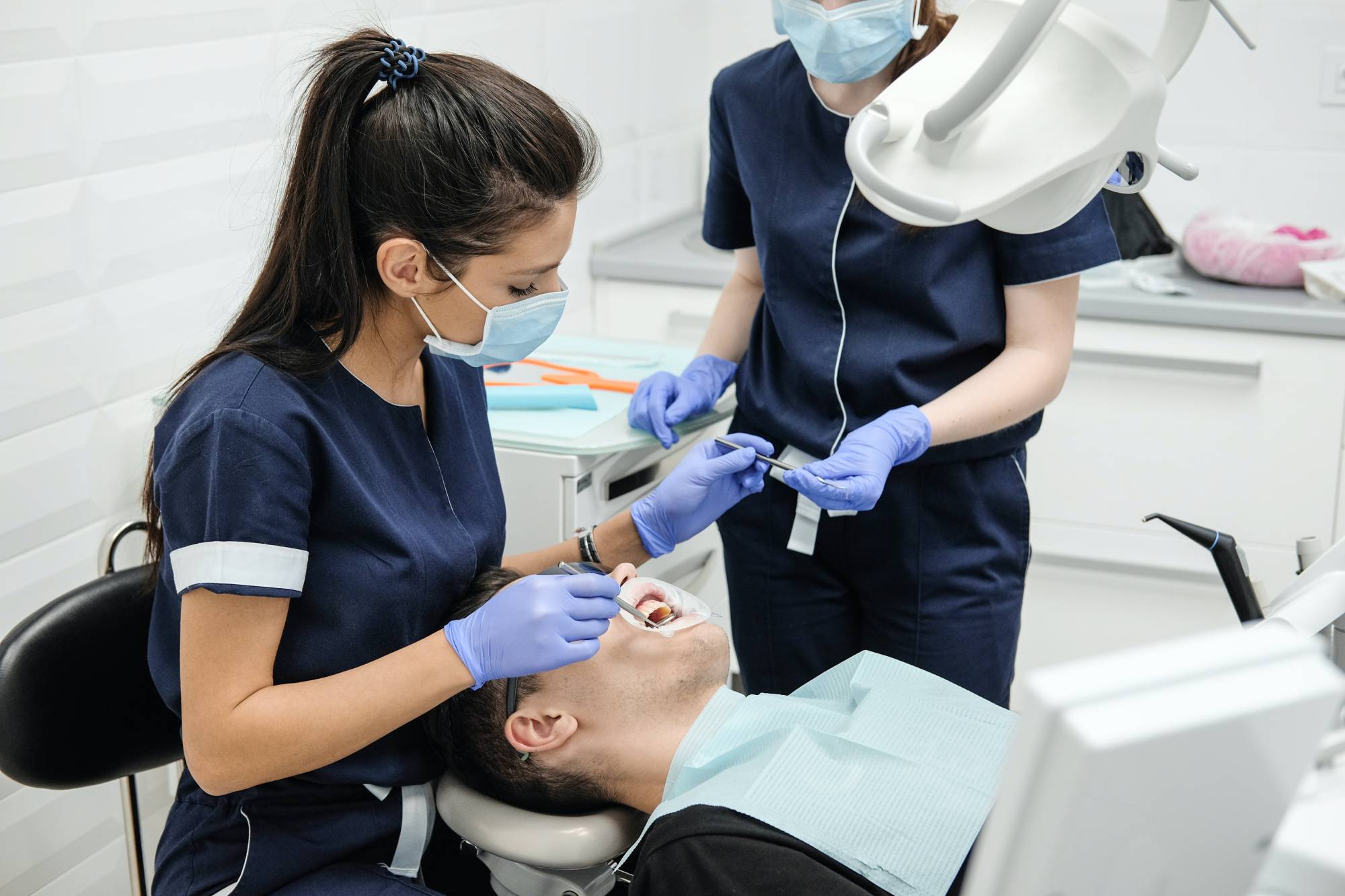 General dentistry encompasses a wide range of treatments from preventive to cosmetic and orthodontic treatments. Restorative procedures are also used in general dentistry to treat the effects of dental decay, trauma, deformities, or other oral conditions.
What You Need to Know About General Dentistry
General dentistry includes preventive, restorative, and specialized treatments and procedures such as cosmetic ones. Choosing a general dentist is an easy way to maintain your oral health as they will be able to provide any type of dental treatment you may need.
Preventive treatments include dental cleanings, regular checkups, fluoride treatments. Restorative procedures include fillings, inlays and onlays, crowns, and dental implants. Specialized treatments and procedures include cosmetic solutions like veneers, bonding, teeth whitening or orthodontic treatments like Invisalign.
A general dentist such as our experienced dentists at Cheyenne Mountain Dental will also educate you on maintaining your oral health at home with a proper oral care routine. Brushing your teeth at least twice a day for two minutes, flossing regularly, as well as regular cleanings and checkups can lower the risk of harmful germs affecting your oral health.
A general dentist will also be able to provide swift and proper treatment for any dental issues you may have as they will be familiar with your dental history.
General Dentistry Services
Dental examinations
X-rays, dental scans, digital imaging
Dental cleanings
Dental fillings
Root canals
Tooth extractions
Porcelain veneers
Teeth whitening
Placing and restoring implants
All types of crowns, bridges, and dentures
Orthodontic treatments and procedures
General dentists help prevent, evaluate, diagnose, and treat oral problems and maintain the function and aesthetics of your teeth.
With over 25 years of experience in offering exceptional dental services to the community, at Cheyenne Mountain Dental Group, we are still continuing our journey, now under the leadership of Dr. Stephen Davis and Dr. Bill Bertsch. For more details and appointments, call us at (719) 576-3276, book online, or visit us directly at 3605 Star Ranch Rd, Colorado Springs, CO 80906.