Implants are metal titanium posts similar to screws that dentists use to replace missing tooth roots. These posts provide support for artificial teeth that function and look exactly like natural ones. It is the best alternative to dentures or bridgework.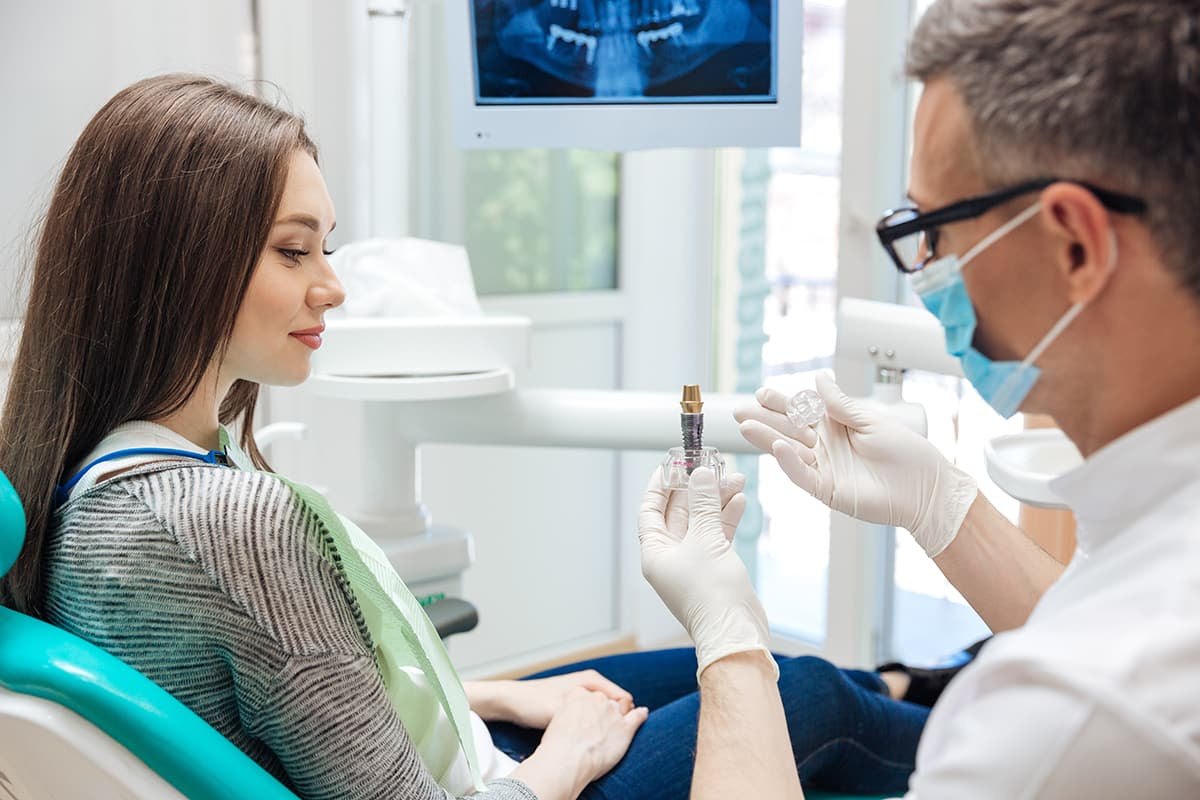 Implants are placed in your jawbone surgically, and since they are fixed, the artificial teeth they support will stay firmly in place.  
The type of implant and the condition of your jawbone determine the kind of surgery to be performed. The dental implant procedure involves several steps and may take months to complete. 
When Does a Patient Need Dental Implants?
Generally, dental implants are recommended for patients with:
One or more missing teeth
A fully developed jawbone
Adequate bone density to secure the implant 
Healthy oral tissues
How Are Dental  Implants Placed?
Since implant placement may require one or more surgical procedures, you will have to first undergo a comprehensive dental exam. This exam will include taking dental X-Rays, 3D images, as well as impressions of your jaw and teeth.
After reviewing the oral cavity and your medical history, a treatment plan is created, and then the procedure begins. During the treatment, the dentist will administer local anesthesia to control the pain. After that, any remaining damaged teeth are removed and a bone graft is performed if required.
Then, the dentist inserts the artificial tooth root into the jawbone. You will have to allow the site to heal and the bone to grow around the post for a few weeks after its insertion. After you are healed properly, an abutment is attached to the implant post. It will be used to fix the artificial teeth, also known as crowns.
After the procedure, you might experience swelling of the gums or face, pain at the site, minor bleeding, and bruising.
The dentist will provide medications and ask you to avoid chewing hard foods to minimize the risk of damage and pain. The dentist will also ask you to come in for a follow-up or whenever you feel severe pain or discomfort.  
With over 25 years of experience in offering exceptional dental services to the community, at Cheyenne Mountain Dental Group, we are still continuing our journey, now under the leadership of Dr. Stephen Davis and Dr. Bill Bertsch. For more details and appointments, call us at (719) 576-3276, book online, or visit us directly at 3605 Star Ranch Rd, Colorado Springs, CO 80906.