Implant-supported dentures are two of the most recent advancements in prosthetic dental technology. At Cheyenne Mountain Dental, we offer high-quality implant-supported dentures to help you replace your lost teeth and regain your smile.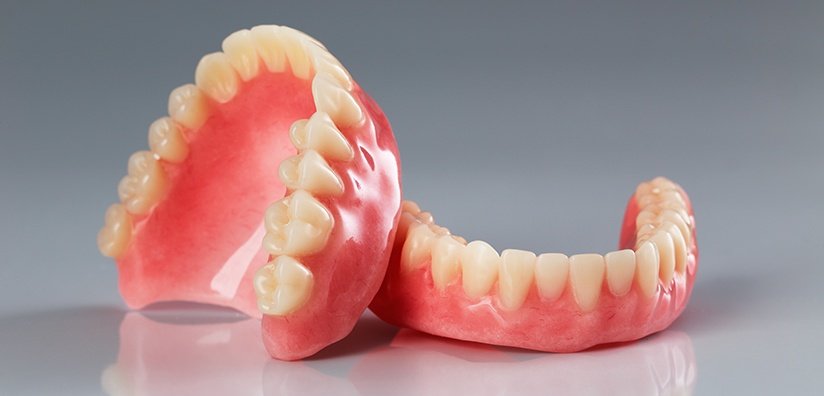 Implant-Supported Dentures Procedure
For this procedure, our oral surgeon will surgically implant four to eight titanium screws into your jaw bone. After that, enough time is provided for the screws to fuse with your tissues. This step typically takes between three to six months, and the process is known as osseointegration.
After the implants have fused with your jawbone, they are fitted with custom-made dentures. These dentures can be removable or permanent once installed, and that is a significant advantage compared to conventional dentures.
Traditional dentures are secured to the gums using an adhesive and are supported by the mouth muscles and tongue. When conventional dentures are worn, the jawbone remains inactive, and, during this time of inactivity, the bone deteriorates
Advantages of Implant-Supported Dentures
Maintain Bone Density
When tooth roots are lost, the jawbone starts to deteriorate due to inactivity. Implants serve as prosthetic tooth roots, halting bone resorption and assisting the jaw in maintaining its form and volume.
More Stability
If you choose implant-supported dentures, your chewing ability will significantly improve. Implant-supported dentures, like real teeth, get their strength directly from the jawbone. Since these implants behave more like natural teeth, they boost biting power. Previously inaccessible foods, like crunchy and chewy ones, become available again when eating with implant-supported dentures.
Improved Quality of Life
It's tough for patients who have lost their teeth to feel confident while eating, smiling, or speaking. Implant-supported dentures help restore their confidence. Patients can talk freely and enjoy life without always worrying about the appearance and feel of their teeth.
With over 30 years of experience offering exceptional dental services to our community, at Cheyenne Mountain Dental Group, we are still continuing our journey, under the leadership of Dr. Stephen Davis along with Dr. Bill Bertsch. For more details and appointments, call us at (719) 576-3276, book online, or visit us directly at 3605 Star Ranch Rd, Colorado Springs, CO 80906.