If you need an efficient replacement for only one missing tooth, our experienced dentists can provide single tooth implants that are permanent and the most reliable solution for tooth loss.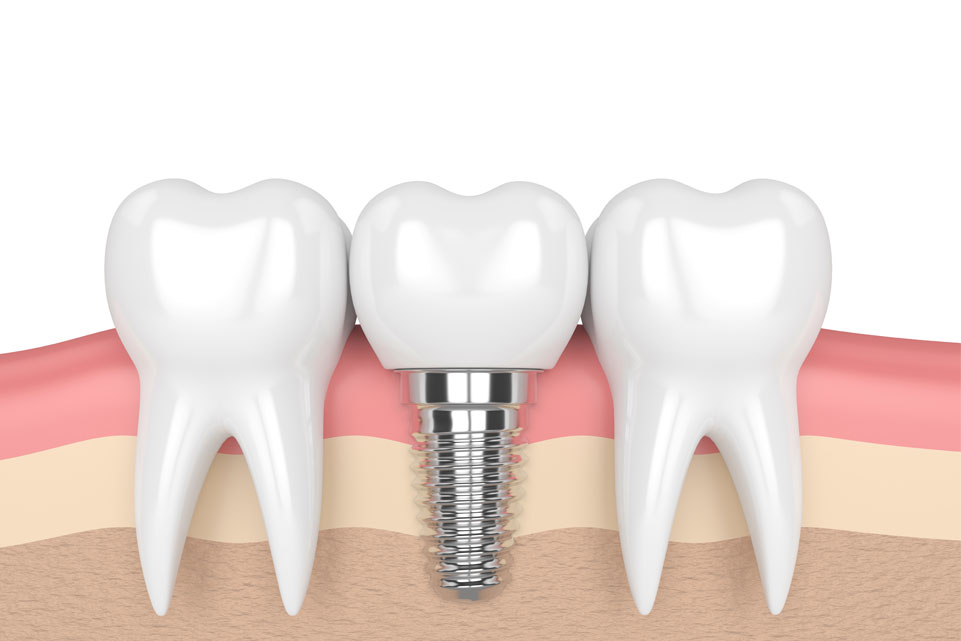 An Overview of Single Tooth Implants
A single tooth implant is used to replace one missing tooth. In this procedure, a dental implant is inserted into the jawbone to replace the missing tooth root.
Single tooth implants have the following benefits:
They replace the root of the missing tooth, becoming a permanent part of your body.
The artificial teeth placed on top of single tooth implants perfectly replicate your natural teeth.
They are fixed in place so you won't have to worry about them slipping while you are eating or speaking.
If taken care of properly, single tooth implants last a lifetime.
They only require a regular oral hygiene routine to maintain.
They improve your self-confidence and restore your oral functions.
What's involved with placing an implant?
The first step is the initial consultation during which our dental implant specialist will examine your teeth and gums. During the exam, they will determine the condition of your jawbone by using a special x-ray. Single tooth implants require sufficient bone structure, sometimes a bone graft may need to be placed. 
On the day of surgery, the dentist will begin the procedure by making a small cut in the soft tissue and drilling a hole into the jawbone. After the implant post is inserted, we will wait for 3 to 6 months to allow your gums to heal and the bone to integrate around the post. 
After the site is healed, the abutment is attached to the titanium post, an impression is taken for your artificial tooth, and a dental crown is prepared accordingly. The crown is then fixed to the implant.
With over 30 years of experience offering exceptional dental services to our community, at Cheyenne Mountain Dental Group, we are still continuing our journey, under the leadership of Dr. Stephen Davis along with Dr. Bill Bertsch. For more details and appointments, call us at (719) 576-3276, book online, or visit us directly at 3605 Star Ranch Rd, Colorado Springs, CO 80906.